Waking Up:  Went to bed around 10pm last night woke up a few times throughout the night.  Around 5:30am got the heat pack & have been up since then.  I don't feel tired like I usually do.  Better range of motion in the neck, but still not healed.
Morning Inflammation Check:  Some inflammation behind right thigh.
Smoothie Recipe (Banana-Mango-Strawberry):
• 1 large mango, pitted and peeled
• 2 organic bananas, peeled (I'm just using 1)
• 3 cups strawberries, whole
• 4 cups fresh baby spinach, chopped
• Bee Pollen (Tablespoon)
• 4 to 6 ounces of filtered water
Synopsis of Smoothie:  MUCH better than yesterday's smoothie.  1)  2 Glass-fulls instead of 3.  2)  Less of that acidity taste.  3) 1 Banana should be easier to manage inflammation. 4)  Just tastes better.
Lunch Menu:  Mediterranean Salad (Panera Bread)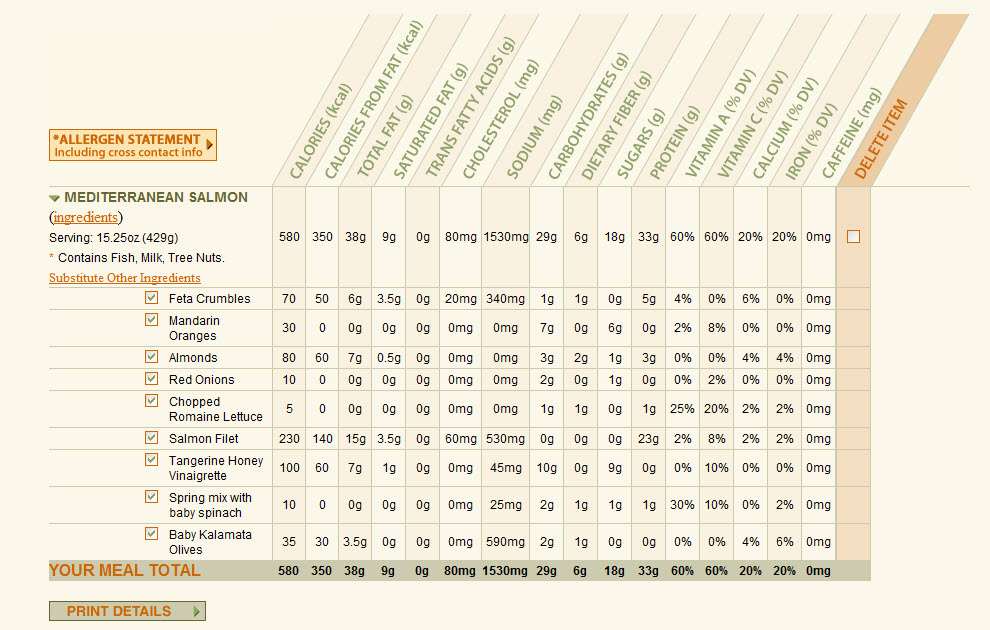 Mid-day snack:  Almonds, pecans, dried cherry & a pear.
Dinner Menu (quick and creamy vegetable cream soup + smoothie):
This meal was a reheat (stove) for the soup.  The smoothie was my concoction (tasted fine, but won't make it the same again – no need to post).  Included below are items that used in making the smoothie or was in the soup. They may feed the Kleb (bacteria that leads to AS).
Cannellini beans (soaked, aged, canned beans reduce the starch level dramatically)
Almond butter & ground cashews (more health than Kleb)
Banana (1)
Evening inflammation check:  Back of right thigh & left hip little inflammation.
Digestion:  One time between 11-11:30 I went & the "stuff" is red & looked like it didn't assimilate all the strawberries.  About an hour after dinner, flatulence came on strong.  Most likely it's due to the cannelloni beans.
Neck Issue Check (Evening):  Almost healed.